The latest Qualcomm Snapdragon launch introduces the integration of NavIC technology of ISRO with the Qualcomm Snapdragon mobile chipset lineup. These new chipsets will be used for entry-level & mid range smartphones.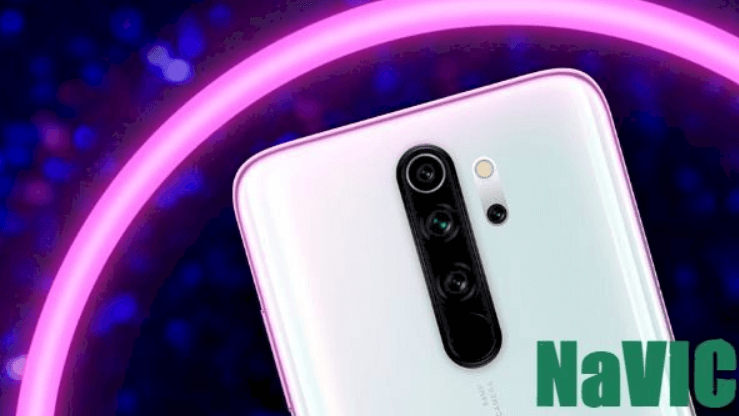 In addition to Smartphone with Indian GPS& these new chips boast of Bluetooth 5.1 support & Wi-Fi 6 connectivity. Other ground-breaking features comprise of improved imaging features & a significant increase in AI performance.
All the 3 latest chipsets are being touted as successors to last year's entry-level & mid-range smartphone options. This category of chipsets is in huge demand due to trailblazing performance at an affordable rate. Read on to know more about the new Qualcomm Snapdragon launch.
What is NavIC technology developed by ISRO?
The full form of NavIC is Navigation with Indian Constellation.
The term NavIC comes from the Sanskrit word which is used for a Sailor or Navigator.
The new Indian GPS version utilizes the cluster of navigation-based Satellites – Indian Regional Navigation Satellite (IRNSS) for improved accuracy & positioning information to Indian Smartphone Users.
Currently, NavIC technology uses seven satellites & is an alternative to the globally used GPS (Global Positioning System).
What are the 3 new Chipsets at the Qualcomm Snapdragon launch?
The Three Latest chips developed & launched by Qualcomm Snapdragon are:
1). Snapdragon 720G – An Upper Midrange Beast:
These are the following features of 720G:
Snapdragon Elite Gaming Suite which supports 10-bit HDR gameplay, Jittery reduction & AptX Adaptive audio codec
FastConnect 6200 Wi-Fi Subsystem & Wi-Fi 6 by Qualcomm which improves Wi-Fi Range &internet speeds.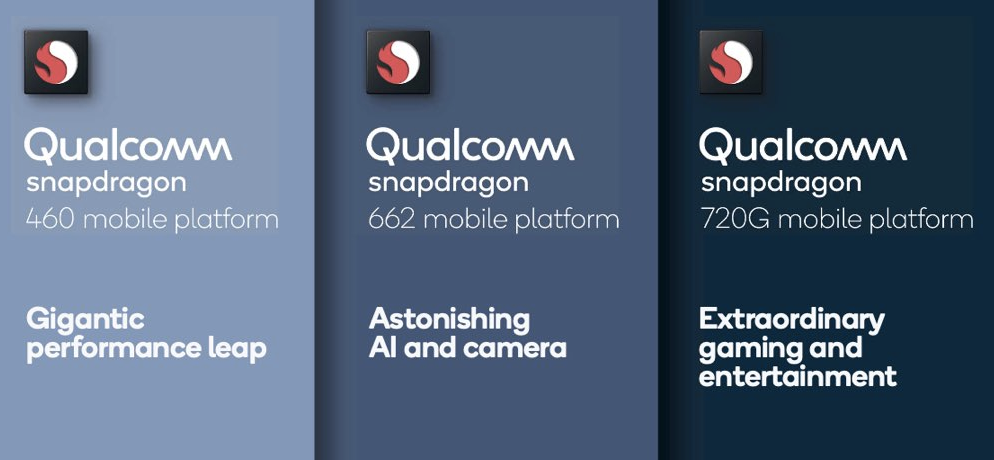 2). Snapdragon 662 – A Midrange Performer:
Some of the unique features of Snapdragon 662 are:
Supports FHD+ display & Quick Charge 3.0. It is manufactured on the 11nm node ensuring better battery savings & lower peak temperatures.
It facilitates usage of 3 cameras due to the Spectra 340T ISP technology. It boasts of an X11 modem that can handle speeds of up to 390 MBPS.
3). Snapdragon 460– Entry-level offering:
These are the new offerings by Snapdragon 420:
A major bump up in performance – 70% over previous generation chipset.
The chipset is made based on 11nm node giving good battery backup & lower temperatures. It supports HEIF, FHD+ display &Quick Charge 3.0.
Smartphones Makers plans to use the 4G Chipsets:
Leading Smartphone manufacturers have shown interest to mass-produce NavIC based devices. The  Qualcomm Snapdragon launch will usher NavIC-enabled Xiaomi & NavIC-enabled Realme smartphones soon.
The latest Snapdragon launch will ensure the push of IoT (Internet of Things) & allied technology in rural & semi-rural areas. This will be a huge advantage for Digital India & other campaigns run by the Government.