Imagine a few missed calls on your phone can render you bankrupt!
Yes, 6 missed calls from an unknown number cost a Mumbai businessman Rs. 1.86 crore!
According to a report by Mumbai Mirror, the victim received 6 missed calls on the intervening night of 27th-28th December 2018 between 11 pm-2 am. Following the missed calls, a colossal amount of Rs. 1.86 crore was transferred from his account to 14 different accounts across the country. The report revealed that Mumbai Businessman, V Shah was swindled by SIM card swap fraud, the latest Cyber Crime technique used to cheat mobile users.
Out of six unknown numbers, one number displayed the dialing code of United Kingdom (+44). V shah informed the media that he tried to reach the numbers following morning, however, to his surprise; he found his SIM was deactivated. On contacting mobile service provider, he was told that the SIM was deactivated on his application for a new SIM card. He smelt something fishy as he had not made any such request.
After suspecting that he may have fallen to a Bank Fraud, V Shah rushed to his bank & found that Rs. 1.86 crore had been siphoned out of his company's account to 14 accounts through 28 transactions. The bank branch was able to recover Rs. 20 lacs of the total sum after arduous efforts; however the rest of the amount could not be retrieved.
The mobile service provider informed that a SIM replacement request was placed at 11:15 pm on 27th December 2018 & missed call were received at 2 am on 28th December 2018.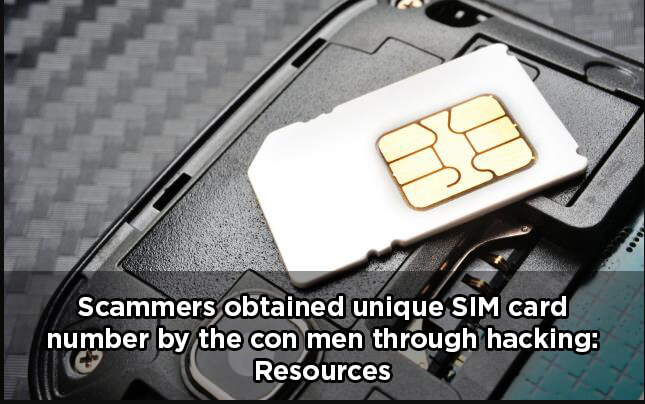 Almost a week has passed since the incidence took place; however Mumbai Businessman, V Shah is still unable to believe that Scammers were able to rob his bank account through Missed Call.
The BKC Cyber Crime Police Station filed a Cyber Fraud based FIR under the Indian Penal sections 420(swindling), 419(impersonation), 34(criminal act executed by several people with a common intention) and section 43(damaging computer system) & section 66D (impersonation) of the Information Technology Act.
A police officer informed media that it is presumed that the Cyber Criminals had the access to V Shah's unique SIM number because of which they were able to initiate a SIM Swap. In order to ensure that Shah doesn't suspect anything, scammers called him late at night when the phone is usually on silent mode.
As Mumbai Businessman claims that he didn't share the SIM card number with anyone, neither did he receive any call inquiring the SIM number, there are positives that the scammers obtained the unique SIM card number by the con men through hacking.
The officer further added that the banking credentials & details are automatically compromised by scammers when a user accesses a fake version of the banking website. It is suspected that V Shah may have used one such fake banking website or app.
A similar case of SIM card swap fraud recently happened in Ghatkopar wherein a firm lost around Rs. 50 lacs after cyber criminals swapped the SIM card of the firm's accountant.