As per the latest Coronavirus Update, the lethal Coronavirus (COVID-19) has plagued 176 countries around the world. The global death toll will breach 9,000 & it won't be stopping anytime soon. The china outbreak has spread its wings to almost all parts of the world rendering more than 2,00,000 infections which include many critical cases.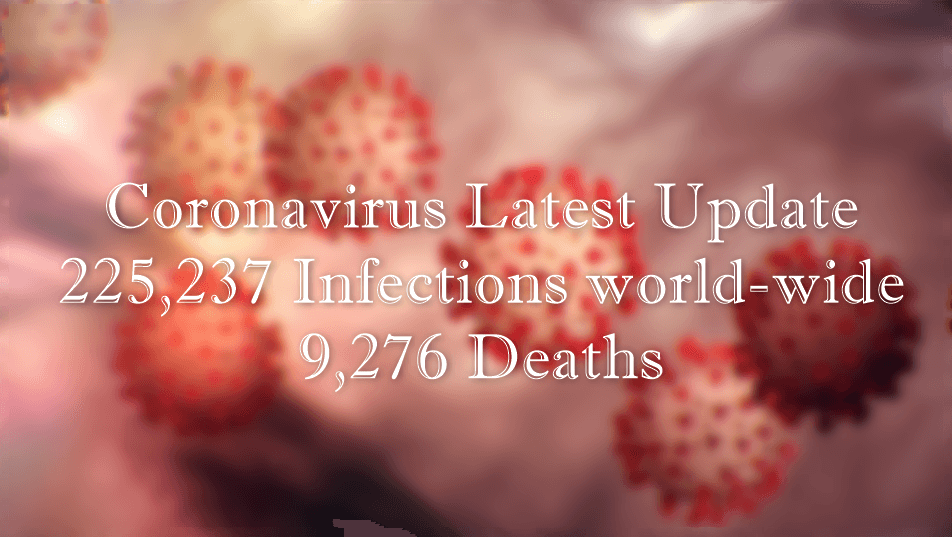 The coronavirus outbreak is ravaging Italy which is quickly transforming into an epicenter of coronavirus infection as per WHO. The deadly virus has caused almost 36000 infections & over 3000 deaths. According to Italy's National Health Authority, 99% of those who died from coronavirus had other ailments as well.
Iran follows Italy with over 17000 infections & almost 1200 deaths. To tackle the menace of respiratory syndrome coronavirus outbreak, Iran temporarily released about 85,000 prisoners & is planning to pardon another 10,000 prisoners.
27 new cases of coronavirus in India were reported in different states taking the overall toll of severe acute respiratory syndrome 174. New Indian cases of coronavirus infection in humans were reported in Maharashtra, Telangana, Rajasthan & Karnataka.
Catch up the live Coronavirus updates on active cases & deaths by clicking here.
Latest Coronavirus Update from other countries:
There are many countries whose inhabitants have contracted coronavirus infection. Here are the updates from the major countries:
1).. South Korea – 152 new cases were reported by the Center for Disease Control & Prevention of Korea. This takes the total toll of coronavirus pneumonia cases to 8,565.
2).. The United Kingdom – The death toll increased to 103 due to 32 new casualties of respiratory syndrome coronavirus outbreak.
3).. Portugal – A 15-day state of emergency was declared by Portugal to combat the menace of Coronavirus. The country stands at 650 incidence of pneumonia based coronavirus.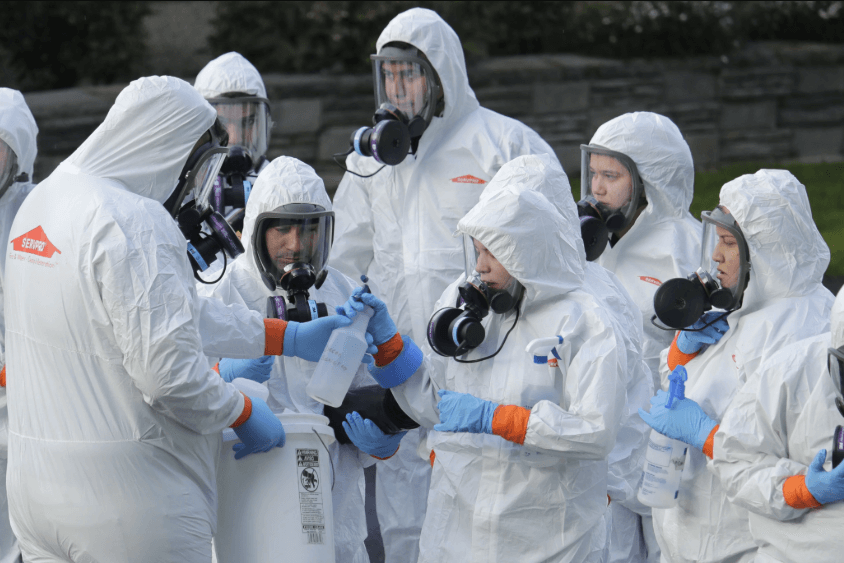 4).. Switzerland – Switzerland reported a jump in cases. The total incidences of coronavirus stand at 3028 with 21 deaths.
5).. Spain – Spain's emergency health center has reported 13,716 cases which include 558 deaths.
6).. France – 89 new deaths were reported in the last 24 hours. The death toll stands at 264 with 9134 infections.
Many countries are reporting new cases & Coronavirus Update due to the fast-spreading nature of Severe Acute Respiratory Syndrome. Major countries are advising residents to do self-isolation & maintain proper hygiene to stay protected from Coronavirus cold.
Click here to know what precautions to take to tackle Coronavirus Outbreak