Paytm gets hit by a 10 crore fraud that involves sellers and employees–
"We have discovered that this fraud involves hundreds of sellers and some of our employees, working collectively towards gaining more cashbacks on the wallet application", said the owner, Vijay Shekhar Sharma on Paytm cashback fraud.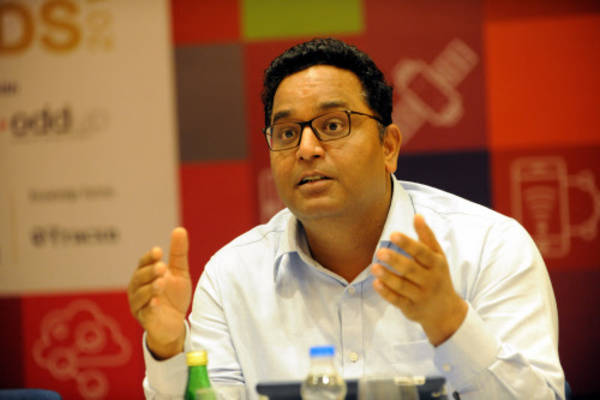 The latest news about paytm involves tens of employees and hundreds of sellers working in coalition to misuse the cashback procedure. The employees cunningly provided more cashbacks to the respective sellers and this slow and steady cashbacks cost paytm a fortune of 10 crores. "We hired auditors after the monitoring of the accounts to dig a little deeper. On checking the accounts and tracing back the details, we blocked the respective sellers and fired the employees responsible for this fraud", he further added referring to the fraud at Paytm mall.
According to the trusted sources, the company, after Diwali, traced some unusual cash-backs getting transferred to the paytm accounts of some small sellers. These sellers were receiving cash-backs more than the other paytm mall app's sellers. These unusual cash-backs roused suspicions. The company hired auditors to check the cash-back related accounts. The auditors found eccentric cash-backs in some small-sellers' accounts and marked the accounts responsible for this trickery.
Following this the small-sellers whose accounts received more cash-backs have been barred from selling on Paytm or using the wallet for any sort of transactions. The employees in coalition with the sellers have been spotted and fired.
Aditya Puri, leader for HDFC Bank who made it the largest private sector bank quoted, "I think wallets have no future. There is not enough margin in the payments business for the wallets to have a future" and also pointed out at the losses faced by Paytm in 2016.
Sharma addressed the media in regards to the profitability issue saying, "The business is 'sustainable' but will hit profitability in some time. As, the company spends more on its on-board users and sellers this leads to high operational costs." In addition to this he also mentioned the state of profitability to be achieved only when the number of users increases from 300 million to 500 million and the merchant count reaches over 40 million crushing the current count which is believed to be 12 million.