The tense trade-war prevailing between the two great superpowers, the United States & China seemed to have stoked up!
The United States accusation on a top Chinese technology executive of fraud enraged China. Meng Wanzhou, a chief financial officer of the Chinese telecommunications giant, Huawei Technologies Co Ltd. [HWT.UL] was arrested in Vancouver few weeks ago.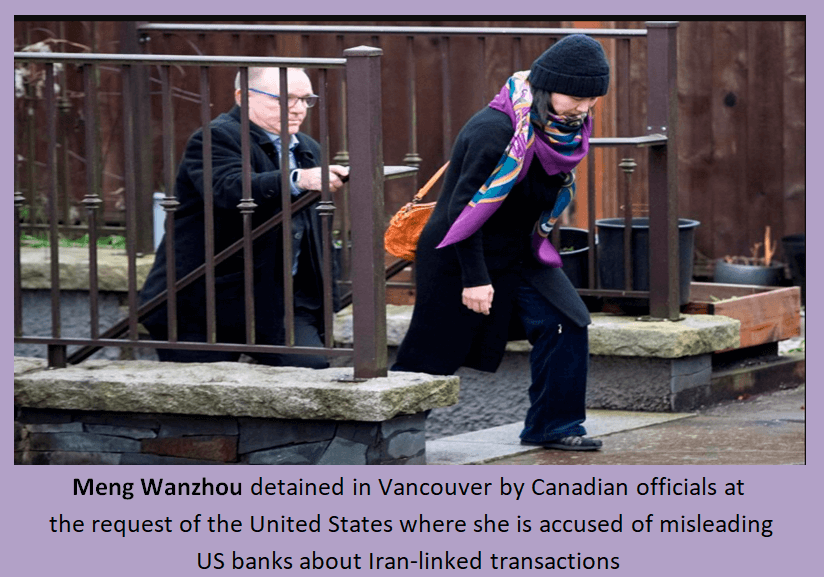 Meng's arrest was solicited by the United States where she is wanted on fraud allegations. Law-enforcement officials accused her of misleading multi-national banks about Iran-linked transactions.
Who has China lashed out at?
Canada.
Canada is in a tricky spot, caught in the crossfire of its two largest trading partners & worried about having to choose sides.
Furious at the arrest of Meng Wanzhou in Vancouver, China has seized 3 Canadians in a row.
Days after Meng's arrest Chinese state security agents detained two Canadians alleging that they were suspected of endangering state security. Entrepreneur Michael Spavor and Michael Kovrig, a former diplomat on a leave of absence from Global Affairs, both remain in custody in China.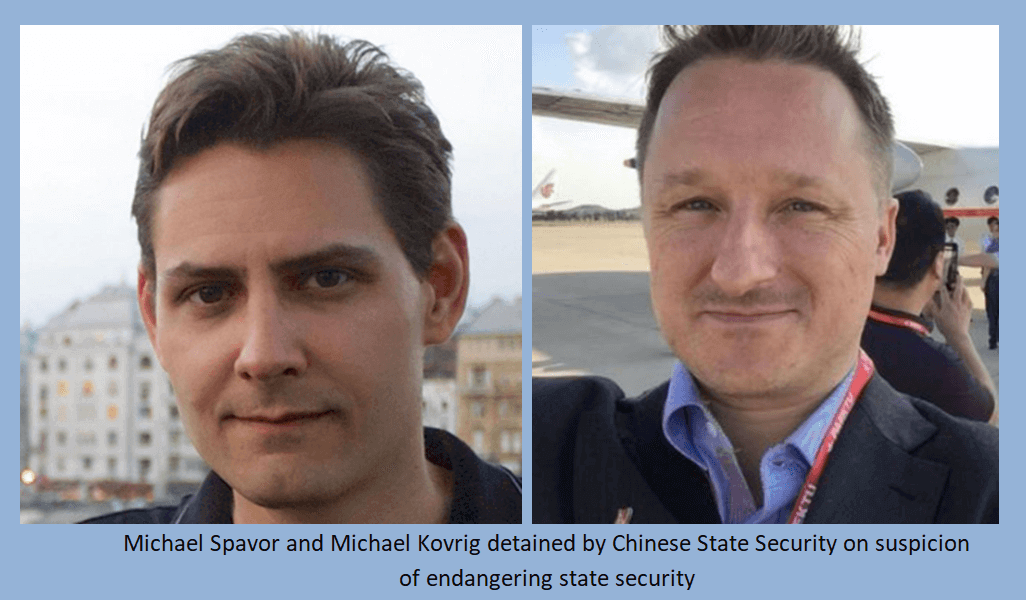 Before the buzz of the two Canadian's incarceration could dissolve, Chinese Foreign Ministry recently detained the third Canadian. Sarah McIver who has been teaching in China for is accused of illegal employment. This Canadian National has been held over a visa irregularity & is undergoing administrative punishment.
The Canadian government alleges that there is no explicit link between the arrest of Meng & the detentions of Spavor, Kovrog & Mclver. The detentions of the Canadians are believed to be a tit-for-tat reprisal by China.
China sees Meng's arrest as a sneaky political ploy engineered by Americans & has demanded her exemption immediately.
Meng, the daughter of Huawei's founder & an affluent business celebrity in China has been released on bail in Vancouver, where she owns two homes. When and whether she will extradited remains unclear.
She is due in Court on Feb. 6 for what legal observers predict could be long, drawn-out legal process.