Deep regret on Theresa May Resignation!
In front of 10 Downing Street, the Prime Minister UK, Theresa May announced her resignation. On 24th May, Friday, she planned her step down as Tory leader. She confirmed that she will step down on 7th June. The intense pressure of her own party forced her to withdraw from her turbulent three years premiership.She quoted, that she had done her best to get the Brexit agreement passed by the lawmakers. However, she had a "deep regret"as she failed to convince the Parliament members.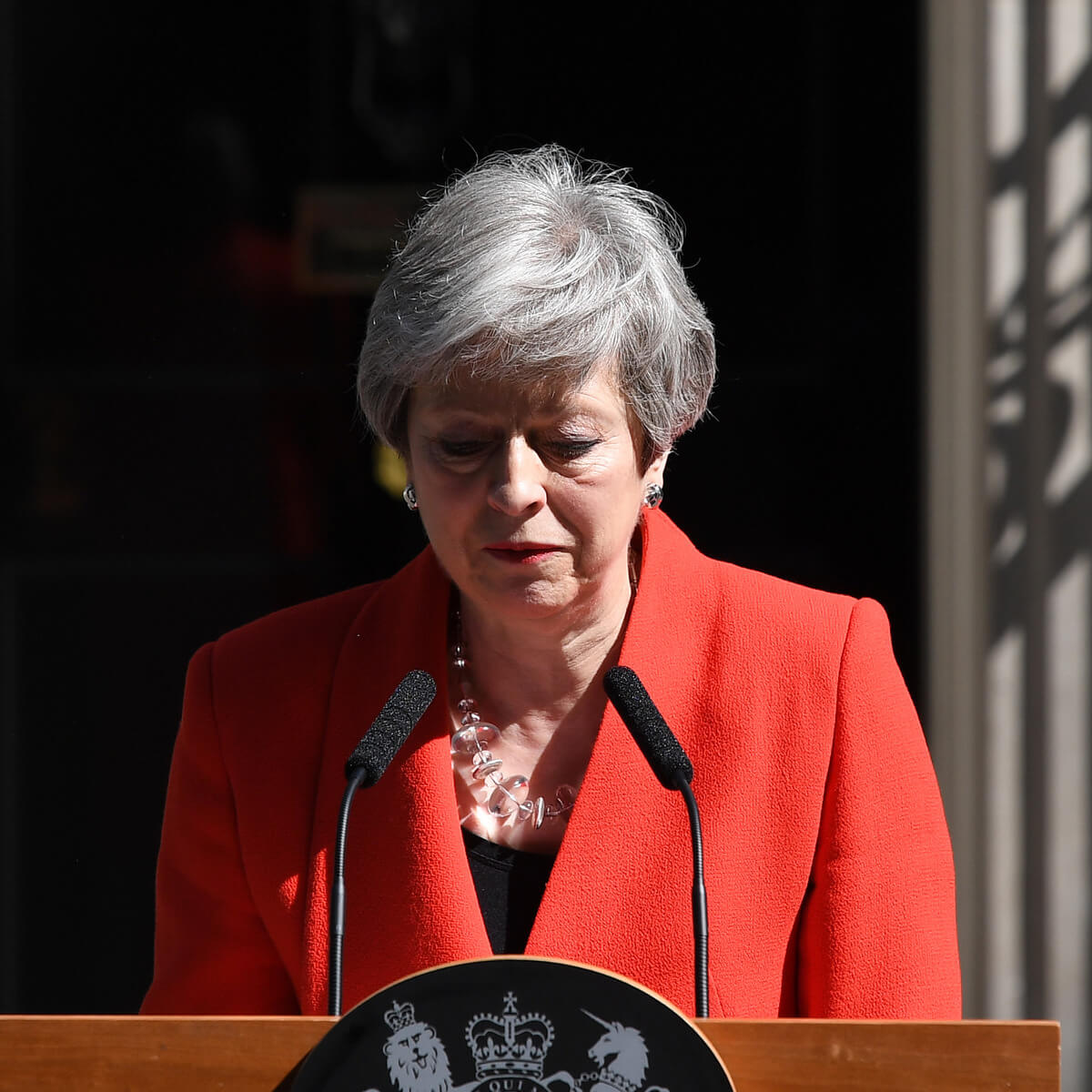 The second female Prime Minister cited that, "it is in the best interests of the country for a new Prime Minister to lead that effort." In a shaking voice she continued that, she had no ill will but an opportunity to serve the country she loves! It was an honor of her life, she added. She will continue to serve as the PM, till the date of Conservative Leadership Contest. The leadership contest will kick off on 10th June with the set of terms laid by The 1922 Committee. The contest is expected to last to 6 weeks. Hence, the successor will be elected by the end of July.
That means, Mrs. May will welcome US President – Donald Trump, who will visit UK from  3rd June. Trump felt bad for Theresa May resignation. He said that, she is a good, hard working and strong woman.
Sayings of other leaders on Theresa May resignation:
Arlene Foster, democratic unionist party leader, whose party supported Mrs. May's government after the 2017 elections, honored her dutiful approach on national issues.
Lib Dem Leader, Sir Vince Cable blamed her departure. He added, that now people should choose to stop Brexit. Still the Brexit party leader, Nigel Farage said that, Theresa's party either 'learn that lesson' or 'it dies'.
At an event by American University of Paris, Nikolaus Meyer-Landrut a German ambassador noted Theresa May resignation. He expressed Germany's willingness to support British to sort out Brexit impasse.