The massive search operation of nearly 36 hours to locate the missing CCD Owner VG Siddhartha came to end after his deceased body was found by the local fishermen in the Nethravathi River this morning.
Cafe coffee day owner VG Siddhartha went missing from Ullal Bridge near Mangaluru on Monday evening after he got down from his car to take a walk & make few calls.
https://youtu.be/2xRvGlf1UvI
According to the sources, three of the fishermen from Hoige Bazaar recovered the deceased body of Siddhartha from Netravati River near Dakshina Kannada district of Karnataka. The body was found floating in the river, around 500 meters away from the shore at around 6 A.M. this morning.
Last Rites of Siddhartha's Deceased Body to be performed!
The Commissioner of Mangalore Police, Sandeep Patil, who had rushed to the spot, informed the family members about the body. Police personnel were directed to send the body to a government-owned Wenlock Hospital for take up other formalities.
Post-mortem of the deceased body of VG Siddhartha was carried out after the formal identification by the family members & close friends. After the post-mortem, Siddhartha's body was taken to his native place – Chikkamagaluru District of Karnataka, where last rites will be performed after 5 PM today.
Various political leaders along with the Former Karnataka CM, SM Krishna will be joining the cremation ceremony of Siddhartha, CCD Owner & Founder. Cremation ceremony will be held at Siddhartha's father's estate in Belur Taluk, Hassan District of Karnataka.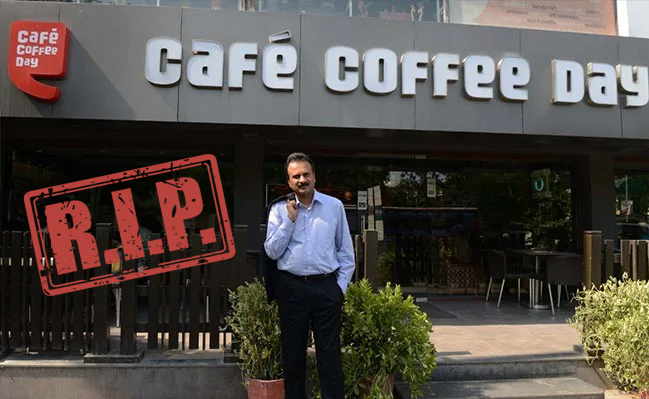 Various Renowned Politicians & Entrepreneurs Expressed Their Deep Condolences
Several renowned BJP & Congress politicians have expressed their heartfelt condolences at the unfortunate & depressing death of India's Coffee King & CCD founder, Siddhartha. Anand Mahindra, the Chairman of the Mahindra Group tweeted that entrepreneurs should not let their business failures destroy their self-regard & dignity.
Karnataka's former Chief Minister & Congress leader Siddaramaiah has asked for an impartial & fair investigation concerning the demise of CCD Owner VG Siddhartha. On the other hand, Mangaluru Police Commissioner, Sandeep Patil said that thorough investigation is underway to find more evidences related to the suicide of 58-year old businessman & owner of Indian largest coffee chain.