In this cosmopolitan world, nothing comes free! Be it the digital market or manual, everything comes with a price! While talking about the digital world, the mammoth world of malware has another feather in its cap! Developers named it – Agent Smith Malware!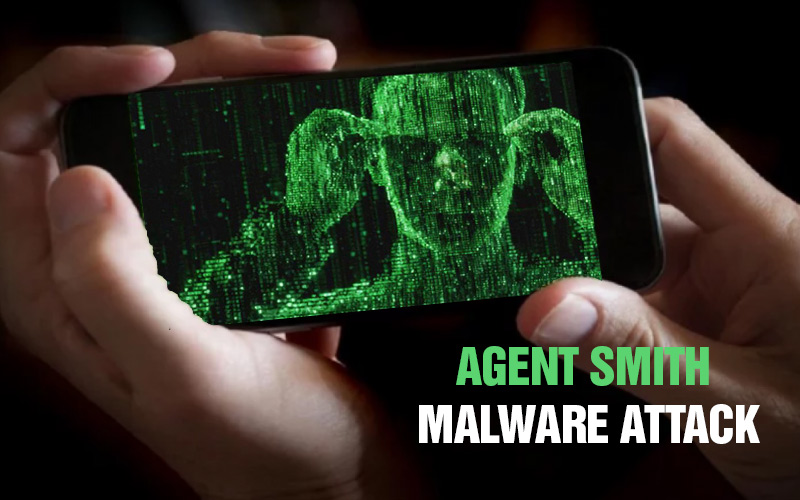 Agent Smith usually refers to a human race with the specialty to multiply till all the available resources are consumed. Similarly, agent smith in the digital world is spreading at an alarming rate as Android Malware.
As reported by Check Point researchers, the agent smith virus has silently infected around 25 million android devices so far. This android app malware is concealed in apps of Google Play Store and exploit the vulnerabilities of android applications. The malware infected apps automatically switch to malicious version without the users knowledge.
According to statistics, the major target of Agent Smith malware is India. Followed by Bangladesh, Pakistan, UK, Australia and more! The malicious activities of this new virus resemble the previous malware attacks such as Gooligan, Hummingbad and CopyCat, on android devices. The agent malware hijacks can easily be used for financial gain and trick android users. Agent Smith malware possesses a special property to hide its icon under trusted apps. Hence, there are endless possibilities to harm the user's devices.
Let us take an insight on how Agent Smith attacks the android devices.
Details of the Agent Smith Malware Attacks
The agent smith infected virus attack flows through three primary phases.
Firstly, the android users are tempted to install the applications for third-party app stores such as 9Apps. Though the applications look legitimate however, danger lies within them in the form of droppers. These malicious droppers are disguised as free games, utility apps or entertainment applications. Ludo Master, Angry Virus, Rabbit Temple, Photo Projector and Cooking Witch are a few applications.
Once these droppers are successfully gains a foothold on your device, the second phase begins. The malicious payload is decrypted in the form of APK, which is the core part of this new virus It exploits the vulnerability to install data hack malware in your device.
After installation of core malware, the last phase of Agent Smith attack comes into picture. When the core virus finds its place in your device, it conducts malicious activities against all the targeted apps. It quietly extracts the information and smudges it with the agent smith malware modules. As a consequence, it may be the major reason for your data theft.
To conclude with, we advise you to be more cautious while downloading the android applications from anywhere other than Google Play Store.
However, if Agent Smith malware has attacked your device, immediately scan it with a good mobile antivirus application. Furthermore, to completely remove this malicious malware from your android device, please refer to the removal guidelines given HERE.