It seems Apple is not unsympathetic towards its employees isolated in China amidst Coronavirus Outbreak.
According to the latest news on novel Coronavirus Epidemic, Apple has sent apple care packages to its employees stuck in Wenzhou and Hubei. The Apple care package includes a 10.2 inch iPad, food and medical supplies such as face masks, hand sanitizer & disinfecting wipes. It is alleged that Apple also enclosed a letter with the care package for the employees.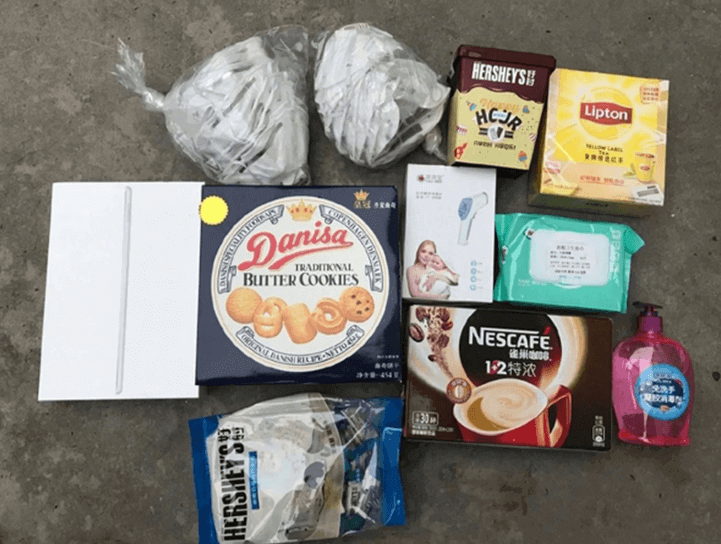 The letter reads that the purpose of providing iPads is to aid children's prolonged stay at home, citing Coronavirus Outbreak. It can be used to assist their online learning or to help them pass time while at home.
The text of the enclosed letter reads as follows:
"Dear Colleagues in Hubei and Wenzhou,
We hope this note finds you heathy and well. Since the last communication with you, we understand that you are all staying strong in this challenging time. We understand the difficulties you are facing and would like to provide our best support to you and your families. Hubei and the city of Wuhan have been hit hardest by the coronavirus outbreak, which has now claimed 2,835 lives in China.
We are sending our best wishes to you, on behalf of the entire Apple Team, together with another CareKit for you and your families. In the kit, you will find comfort items and an ‌iPad‌ which can be used to facilitate children's online learning or help pass the time during the prolonged stay at home.
In addition, a series of counseling and consultation services have been prepared especially for you to help you through this time."
According to a report by the MacRumors, some of the Apple employees from China posted on one of the Chinese micro-blogging sites about receiving iPad care packages from Apple. However, Apple has not confirmed the authenticity of these posts yet.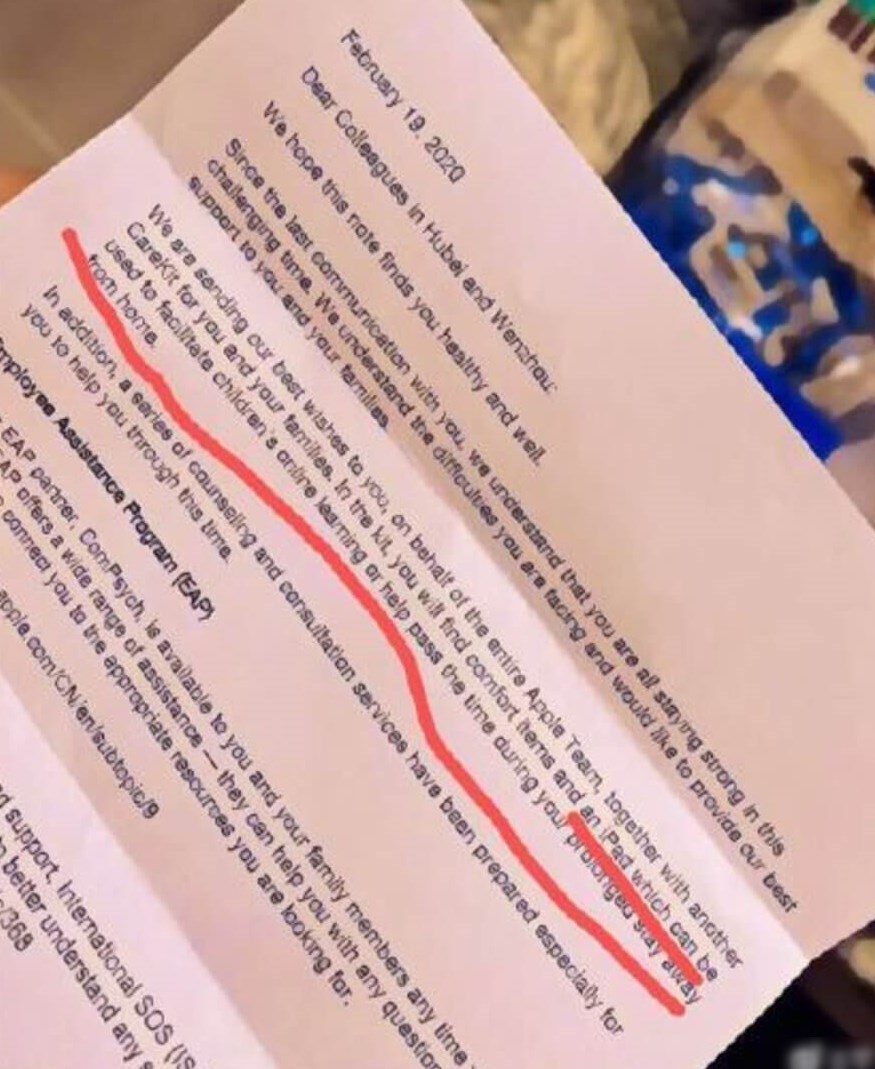 Apple CEO, Tim Cook addressed the concern over the employees' health & safety amidst Coronavirus emergency at the Apple's annual shareholder meeting on 26th February 2020. He also gave an insight of the plans to make a contribution to the ongoing Coronavirus Relief Efforts in China.
Earlier in late January, Tim Cook said that Apple has restricted the movement of employees to China, except for some crucial business situation. Similar precautionary measures have been taken by other Tech giants such as Facebook, Google & Amazon.
It is evident that despite the assertive measures, these renowned companies could not manage to keep all their employees safeguarded from the covid-19 (novel Coronavirus).
As per the latest Coronavirus update, two of the Amazon employees in Italy have been reported positive for Coronavirus test, while one of the Google's employee in Switzerland contracted to Coronavirus infection.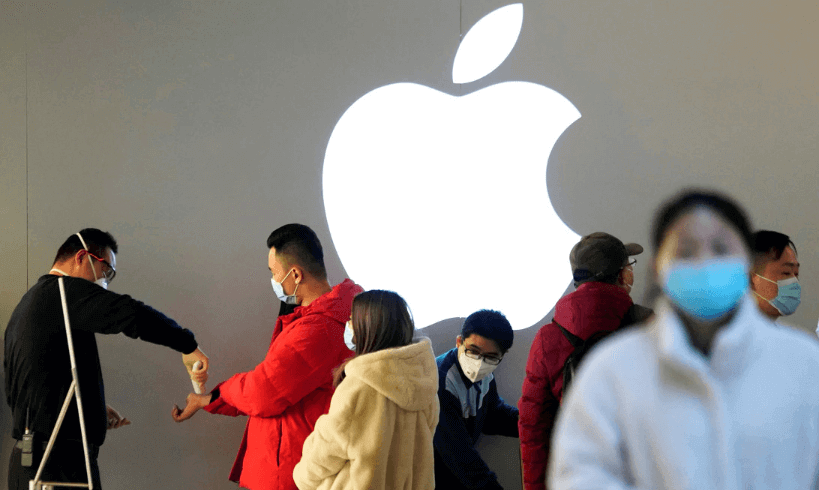 While the deadly Coronavirus Outbreak has swept across the globe & taken over 3,100 lives, it has also challenged Apple's supply chain in China since January. It is suspected that lack of operational facilities may have delayed Apple production schedule for the new product & iPhone product cycle.
Tim Cook said last week that he is optimistic that Coronavirus Outbreak in China is gradually getting under control.
Read more about what Coronavirus is, how it spreads & possible preventive measures. 
For Live Updates on Coronavirus Outbreak numbers, Click Here.